Unknown petitioner gains injunction blocking Facebook's popular messaging service used daily by 93 million users in the country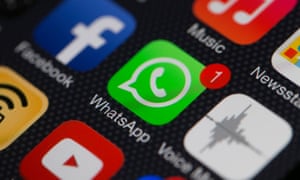 Brazil has blocked Facebook's WhatsApp messaging app, preventing users in the country from connecting to service or sending messages.
A Brazilian court ordered mobile phone providers to block all access to the internet-based messaging service on Wednesday for a total of 48 hours, starting at midnight on Thursday, according to Brazilian phone company association Sinditelebrasil .
The injunction was sought by a plaintiff before a criminal court in São Paulo state whose identity was kept secret.
The first criminal court of São Bernardo do Campo said in a statement: "WhatsApp did not respond to a court order, dated 23 July, 2015. On 7 August , 2015, the company was notified again of being subject to fixed penalty in case of non-compliance."
Failure of WhatsApp to respond to the court orders led "the prosecution to request the blocking of services for a period of 48 hours, based on the law of the Civil the internet Marco, which was granted by Judge Sandra Regina Nostre Marques".
Most popular app in Brazil
WhatsApp has more than 900 million daily active users globally, of which 93 million live in Brazil. According to data from research firm Opinion Box, 86% of Brazilians have used WhatsApp, while other research points to more than 90%, making it the most used app in the country above Facebook.
Brazilian mobile phone operators have seen WhatsApp as a threat to their business model, saying that the free voice over internet (VoIP) calls that WhatsApp provides undermine their own phone services.
Several have sought and failed to pressure the government to limit access to VoIP in the country.
WhatsApp's chief executive, Jan Koum, said:"We are disappointed in the short-sighted decision to cut off access to WhatsApp, a communication tool that so many Brazilians have come to depend on, and sad to see Brazil isolate itself from the rest of the world."